I have noticed that it takes time to shift when using different skill of your choice. For me i think it would better if you can improve the shifting of skills. Thanks for wonderful game.
---
Yes, this is something we plan to implement in one of following updates (certainly not the next one).
You're welcome
Regards
/Y
---
---
This update is so good.
There have been many comments on this topic in the game and in the forums. So I come up with one idea. It is good to change the horizontal arrangement of the existing skill tabs vertically and insert the skill mounting UI in the space between them. The photo I attached has three pages, but it doesn't matter if it's a single page. The purpose is to change skills more quickly. Basically, the UI is neat, without much modification.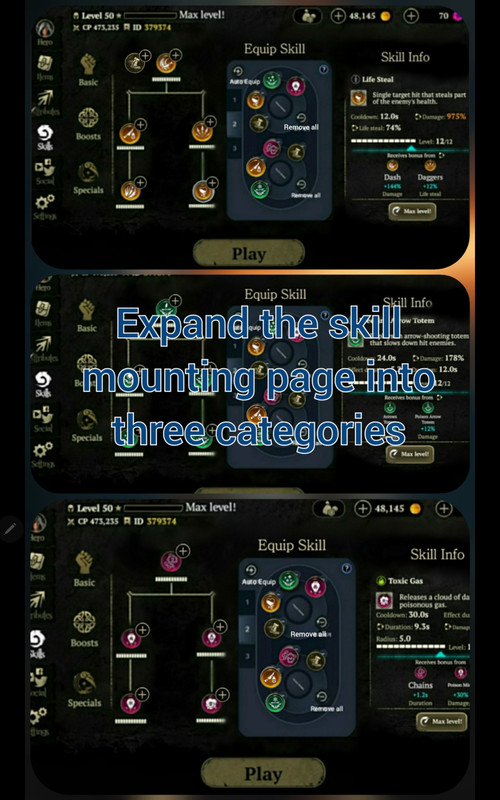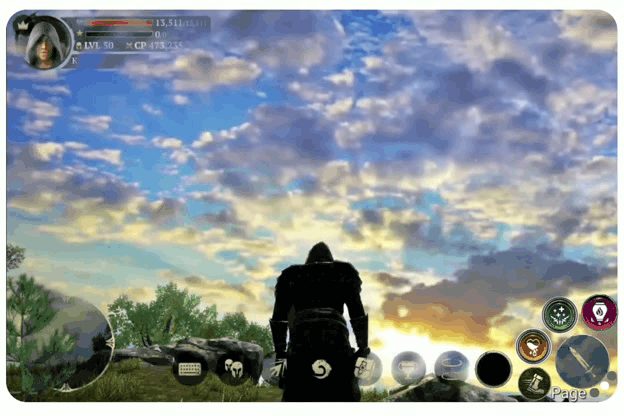 Have a nice day
---